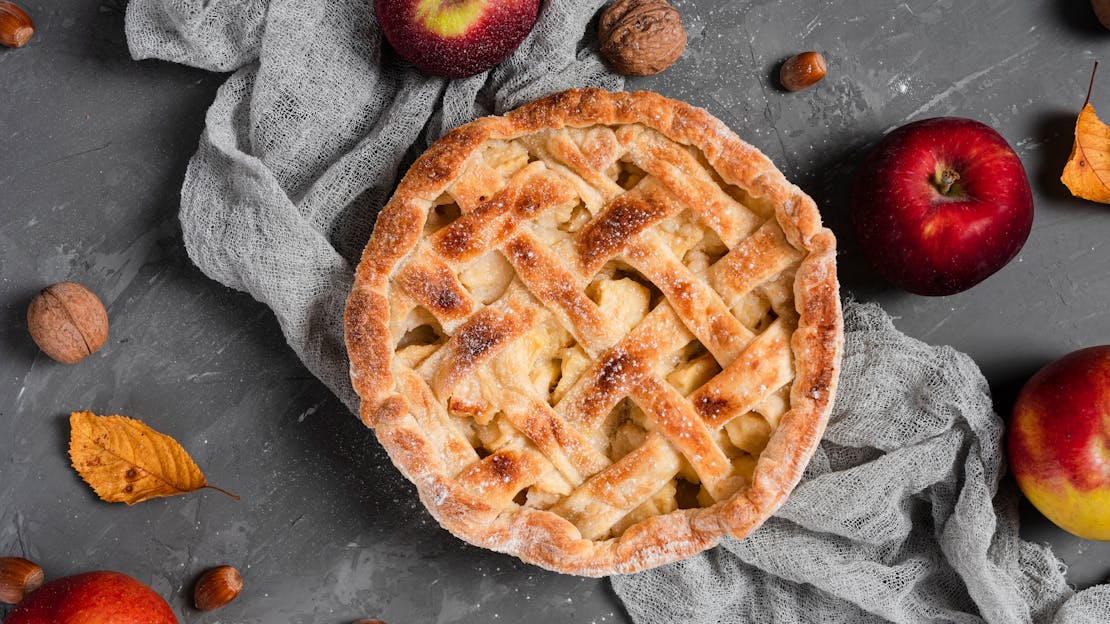 Five Things to Bake This Autumn
The Great British Bake Off is back on our TV screens and, we don't know about you, but all that talk of cake, bread and biscuits has left us raring to get our pinnies on and get baking. Looking for some inspiration? We've pulled together some cosy, autumnal recipes you'll want to try during October and beyond. Read on…
Pumpkin Spice Cupcakes
Pumpkin spice is everywhere – and if you're keen to try the seasonal flavouring, why not give these cupcakes a go, via BBC Good Food? Topped with cream cheese icing and dusted with extra pumpkin spice, these pumpkins take just 15 minutes to bake and have 'cosy autumnal evening' written all over them.
Salted Caramel Apple Pie Bars
Sure, you could make a traditional apple pie this autumn, or you could try something different.
Fire up your oven and prepare these deliciously sticky treats, perfect with a cuppa. Alternatively, grab one or two before you head out on the school run – they're a perfectly moreish pick-me-up. The kids will love them too – and they'll probably enjoy baking them with you too, in true Great British Bake Off style.

Guinness Soda Bread
Guinness…in bread? It works a treat, apparently – and you can find this savoury autumnal recipe via The Guardian site. The ideal accompaniment to soup, says The Guardian, this bread features plain flour, wholemeal flour, butter, buttermilk, Guinness, and more.
Soda bread is relatively easy to make – and good for you, too. A low-fat, yeast-free option, it's lovely when smothered in butter, toasted or even made into croutons for that soup we mentioned.
Chop it up, add it to your air fryer (or on a baking tray in the oven), with a sprinkle of salt and a drizzle of olive oil - then just remove once crisp.
Mandarin and Almond Syrup Cake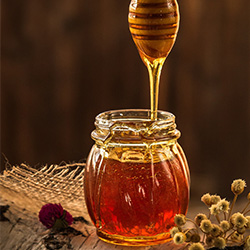 Made with a generous drizzle of honey syrup, this comforting mandarin and almond cake is the ideal teatime treat. You'll need a 6cm-deep, 20cm round cake pan, greased, and lined with two layers of baking paper.
Once baked, this delicious cake is best served warm with cream – tuck in!
Autumn Chicken Tray Bake
Okay, so now for something you can tuck into for your evening meal during the autumn months: this chicken tray bake. It's as delicious as it sounds, combining chicken with wholesome pumpkin, carrots, parsnips, and smoky bacon lardons.
You could, of course, adapt this recipe to your own tastes – or make a veggie or vegan option with your ingredients of choice. Serve it alongside that soda bread, with one of the puddings in this blog post for dessert – well, why not?! If you're going to go autumn, you may as well go 'full autumn'.
Will you be trying any of these recipes out this month or next? Let us know and don't forget to share your favourite seasonal recipes in the comments.
Until next time…

Autumn is here, which means you can look forward to cooking all your favourite comfort dishes to get you through the colder evenings – and when it comes to comfort food, we can't think of anything better than pasta.

Keen to dig out your slow cooker and start actually using it? Autumn is the perfect time to make some tasty meals, so read on for some of our favourite recipes and ideas for the new season…