What is the best hob for you?
When it comes to choosing the right hob for your kitchen, the options can be overwhelming. With different types of hobs available, each with their own benefits and drawbacks, it can be difficult to know which one is right for you. In this article, we'll explore the differences between gas, electric and induction hobs, and help you make an informed decision about which hob to buy.

Gas Hobs: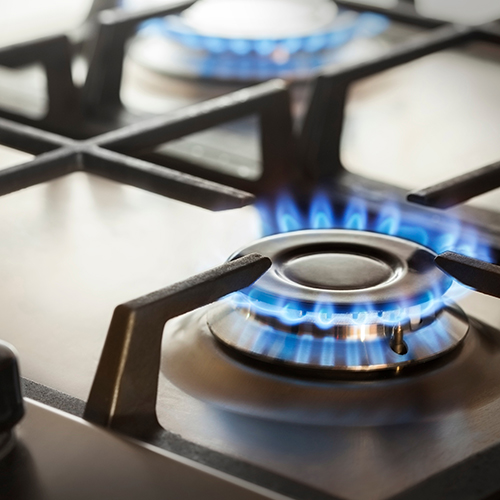 Gas hobs are the most traditional type of hob, and many people prefer them for their familiarity and ease of use. Gas hobs are quick to heat up and offer instant temperature control, making them ideal for cooking a range of dishes. They're also suitable for all types of cookware and are generally cheaper to run than other types of hobs. Gas hobs require a gas supply to your home and need to be installed by a Gas Safe registered engineer.
Electric Hobs: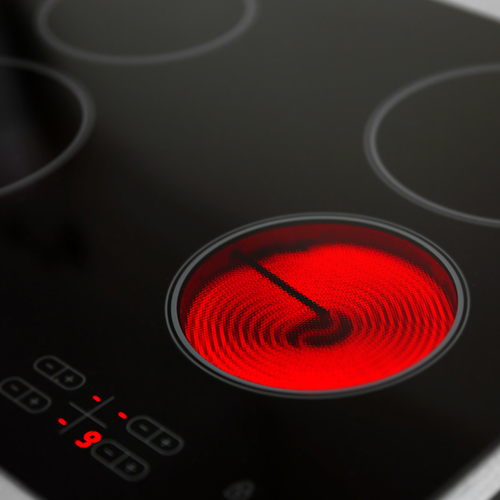 Electric hobs are the most common type of hob found in homes today. They're simple to use and easy to clean, making them a popular choice. Electric hobs heat up quickly and offer precise temperature control, making them great for cooking a variety of dishes. They're also available in a range of sizes and styles, so you're sure to find one that fits your kitchen. Electric hobs need to be installed by a qualified electrician and may be more expensive to run than gas hobs.
Induction Hobs:
Induction hobs are a relatively new type of hob that have gained popularity in recent years. They use electromagnetic technology to heat up the pan directly, rather than heating the hob surface. Induction hobs offer precise temperature control and are incredibly energy efficient, making them a great choice for eco-conscious consumers. They're also incredibly safe, as they only heat up when a compatible pan is placed on the surface. However, induction hobs can be more expensive than other types of hobs and require specific induction-compatible cookware.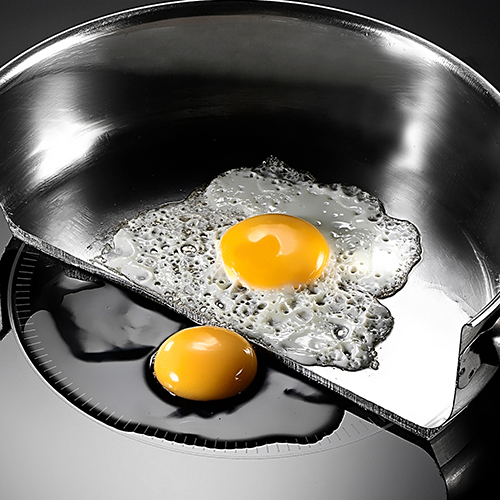 So, which hob should you choose? Ultimately, it comes down to personal preference and budget. If you're looking for a traditional hob that's easy to use and relatively cheap to run, gas hobs are a great choice. Electric hobs are a popular choice for their simplicity and ease of cleaning, while induction hobs are perfect for those who want precise temperature control and energy efficiency. When choosing a hob, consider your cooking habits, the size of your kitchen, and your budget.
In conclusion, when choosing a hob, it's important to understand the differences between gas, electric and induction hobs, and consider which one best meets your needs. All three types of hobs offer their own benefits, so take the time to weigh up the pros and cons of each before making a decision. Whatever you choose, you can rest assured that you're making an investment in your kitchen that will provide you with years of cooking enjoyment.
Buying Guides - Helping you choose the right hob
With numerous options in fuel types, sizes, and settings, finding the perfect fit for your kitchen can be daunting. Our comprehensive guide simplifies the process, presenting you with a range of excellent choices to make your decision easier.
Deciding which hob to buy can be challenging, given the range of options available. This guide aims to simplify the process by detailing the various aspects of induction, ceramic, and gas hobs.

If you're considering upgrading your kitchen hob, you may find yourself mulling over the fascinating world of induction hobs. As one of the leading manufacturers of all types of hobs, we're here to help navigate you through this often bewildering terrain. Welcome to the Ultimate Induction Hob Buying Guide!

If you're considering purchasing a gas hob for your kitchen, this guide will provide you with all the essential information you need to make an informed decision. Throughout this guide, we'll explore the advantages, safety considerations, installation process, cleaning tips, and cost considerations associated with gas hobs.

Ceramic hobs have revolutionised cooking, offering a sleek and modern aesthetic combined with practical and efficient functionality. So what exactly is a ceramic hob?

Offering a traditional way to cook food on a hob, our gas hobs here at MyAppliances are simple to use and will instantly update your kitchen.

Extremely easy to use, our ceramic hobs are a dream to clean, too. With handy touch control features, these appliances offer value for money and a fuss-free way to cook.

Economical and well-designed, our induction hobs here at MyAppliances come in a range of sizes and are easy to install, too.

This guide navigates through a spectrum of hob types — from the venerable gas hob to the cutting-edge induction cooker — each demanding a specific pan companionship.