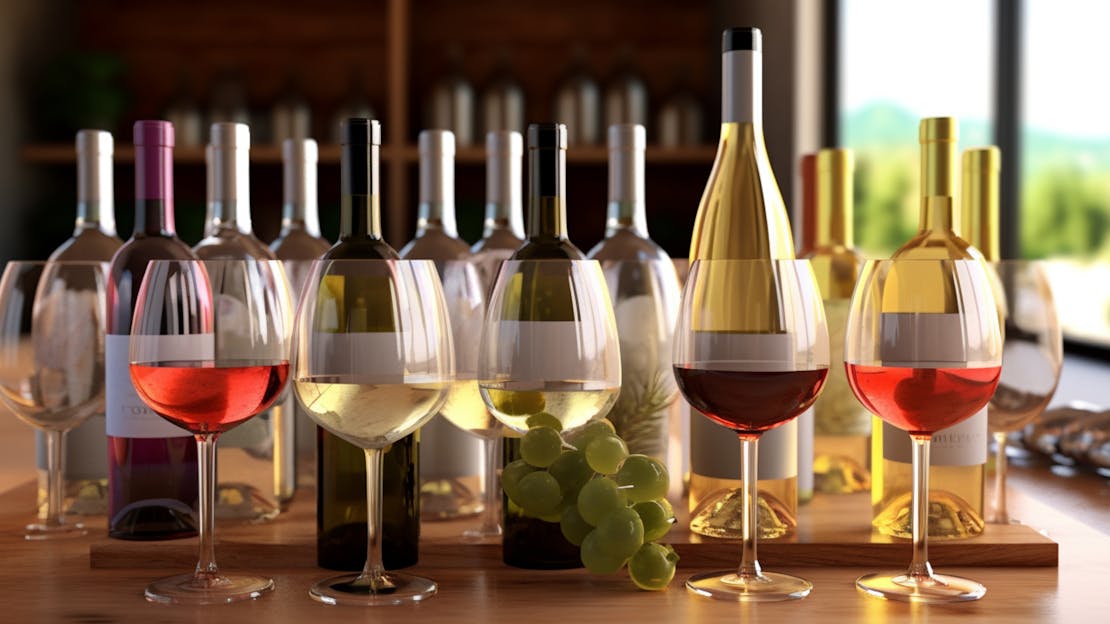 Recommended Serving Temperatures for Wine
The versatility of our wine coolers is unmatched. With adjustable temperature settings ranging from 5°C to 22°C, you have the freedom to adhere to the recommended storage guidelines tailored to your specific collection. No matter the type or origin of your wines, our wine coolers offer the flexibility to create the perfect climate for their preservation and maturation.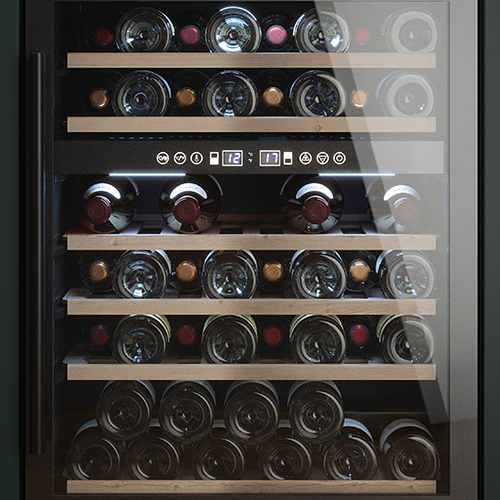 Discover the ultimate convenience and versatility with our dual zone wine coolers. Engineered to perfection, these coolers boast two distinct temperature storage areas that can be controlled independently. This means you can now store both red and white wines side by side in the same cooler, ensuring they are preserved at their respective optimal temperatures. Enjoy the freedom to expand your wine collection and savor the perfect glass of red or white whenever the mood strikes.
Here are the recommended serving temperatures for various types of wine in degrees Celsius:
Sparkling Wine/Champagne: 6-8°C

This temperature range enhances the refreshing and effervescent qualities of sparkling wines.
White and Rosé Wines:
Light, crisp whites (e.g., Sauvignon Blanc): 8-10°C
Full-bodied whites (e.g., Chardonnay): 10-12°C
Rosé wines: 8-12°C
Serving these wines at slightly cooler temperatures brings out their fruity and floral characteristics.
Light-Bodied Red Wines:
Young, fruity reds (e.g., Beaujolais): 12-14°C
Light-bodied reds (e.g., Pinot Noir): 14-16°C
These temperatures allow the delicate aromas and flavours of light red wines to shine.
Medium to Full-Bodied Red Wines:
Merlot, Shiraz, Cabernet Sauvignon: 16-18°C
Serving these reds at slightly warmer temperatures helps to reveal their complexity and softens the tannins.
Fortified Wines (e.g., Port, Sherry):
Tawny Ports: 12-16°C
Vintage Ports and sweet Sherries: 16-18°C
These warmer temperatures enhance the rich, sweet characteristics of fortified wines.
In conclusion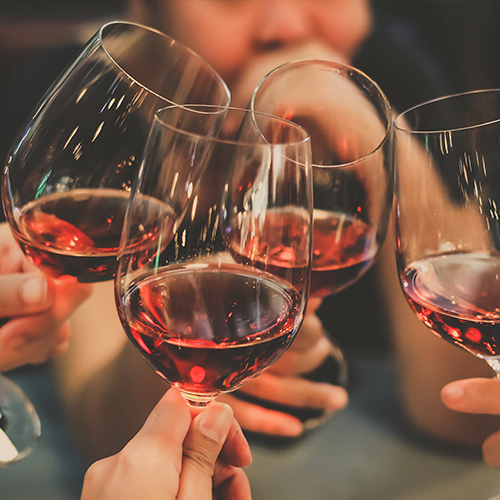 Remember that these are general guidelines, and personal preference plays a role in serving temperatures. Feel free to experiment and adjust according to your taste preferences. It's better to start with a slightly cooler temperature and let the wine warm up in the glass if needed, rather than serving it too warm initially. Cheers to enjoying your wine at its optimal temperature!
Need a new wine cooler for your kitchen? Take a look at our updated assortment, now including possibilities for free and swift shipping!
Cooling Buying Guides - Helping you choose the right cooler
Whether you're a first-time buyer or in need of a replacement, choosing the perfect fridge freezer requires careful consideration. Factors such as size, split type, and features are essential. If you're looking for a wine cooler, we've got you covered. Our comprehensive guide will help you navigate through the options and choose from three excellent wine cooler options that meet your specific needs and elevate your wine storage experience. Cheers to finding the perfect wine cooler for your collection.
Check out our ultimate guide to wine coolers. Whether you're a wine enthusiast, a budding collector, or simply someone who enjoys a perfectly chilled glass of wine, this comprehensive guide is here to provide you with all the information you need to make the most out of your wine cooling experience.

Indulge in the world of wines, whether you're a seasoned sommelier or simply enjoy the occasional sip. Our comprehensive wine cooler buying guide is here to assist you in discovering the perfect cooling solution for your prized wine collection.

Whether you're looking for a fridge, a freezer or a combination fridge freezer, then look at the great selection we have on offer at excellent prices.