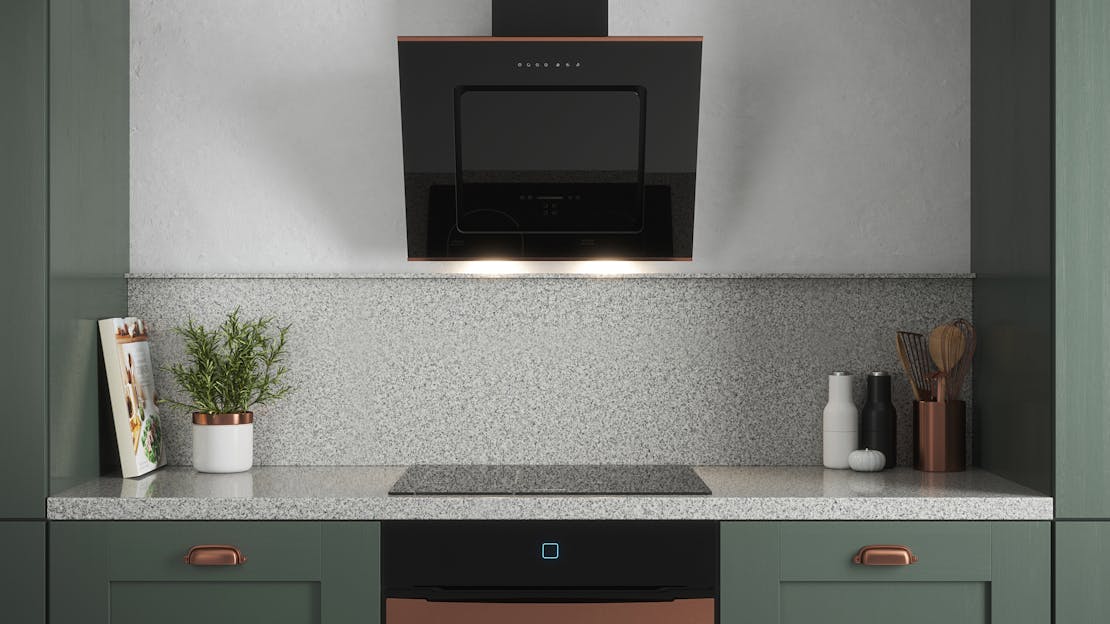 What are the Regulations on Cooker Hoods in the UK?
There are some general guidelines that you should follow when installing or using a cooker hood. These guidelines are designed to ensure that your cooker hood is safe and effective.
At what height do I set my cooker hood above my hob?
The minimum height of a cooker hood above a gas hob is 750mm. For an electric hob, the minimum height is 650mm.
There should be a minimum distance of 300mm between the sides of the hob and any cabinets or end panels.
The ducting for a cooker hood should not exceed a maximum length of 5 metres. This must also be reduced by 1.2 metres for every right-angle bend that the ducting makes.
Cooker hoods should be installed by a qualified electrician or plumber. In addition to these guidelines, you should also follow the manufacturer's instructions for your specific cooker hood. These instructions will provide more detailed information about how to install and use your cooker hood safely and effectively.
Here are some additional tips for choosing and installing a cooker hood: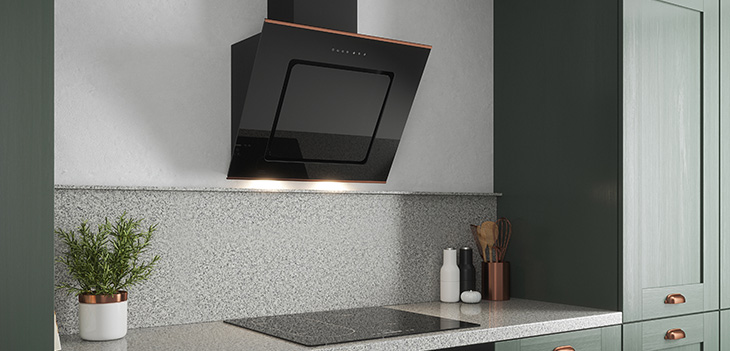 Choose a cooker hood that is the correct size for your kitchen. A cooker hood that is too small will not be effective in removing cooking fumes and smells.
Choose a cooker hood that has the right extraction rate. The extraction rate is measured in cubic metres per hour (m3/h). A cooker hood with a higher extraction rate will be more effective in removing cooking fumes and smells.
Consider the type of ducting you want to use. There are two types of ducting for cooker hoods: flexible ducting and rigid ducting. Flexible ducting is easier to install, but it is not as effective as rigid ducting. Rigid ducting is more difficult to install, but it is more effective in removing cooking fumes and smells.
Make sure that the cooker hood is installed in a well-ventilated area. This will help to prevent the build-up of cooking fumes and smells.
By following these guidelines, you can ensure that your cooker hood is safe and effective.
Cooker Hood Buying Guides - Helping you choose the right cooker hood
With your brand new oven and hob in place, completing your amazing kitchen setup requires a sleek cooker hood. However, with the overwhelming array of options available, finding the perfect one can be challenging. Our comprehensive guide will empower you with knowledge about all things cooker hoods, boosting your confidence when making the right selection.
From understanding the different types and features to exploring installation options and maintenance tips, this comprehensive guide will equip you with the knowledge to transform your kitchen into a truly captivating and odour-free haven.

Within this comprehensive guide, we will delve into the various types, features, installation options, and maintenance tips for integrated cooker hoods, enabling you to make an informed choice and enhance your kitchen into a fresher, more enjoyable environment.

Easily attached to the ceiling and located in the centre of your kitchen, our island cooker hoods here at MyAppliances make a real statement in your home.

Looking for a designer cooker hood? You've come to the right place! Our sleek yet stylish cooker hoods offer all the features you'd expect from a luxury item like this, without the luxury price tag.

Our Chimney Cooker Hoods can make a great focal point in your kitchen and really add some flare, with a great choice of colours and sizes.

Our Curved Glass Cooker Hoods provide a stylish and practical addition to your kitchen. Available in a wide range of sizes, these hoods will look cool in any location.

Our Angled Glass Cooker Hood design enables you to maximise the space available in your kitchen. Available in a wide range of sizes and colours this hood offers performance and quality at affordable prices.

In this comprehensive guide, we'll explore different types, materials, benefits, and installation processes, empowering you to make informed choices and enhance the beauty and functionality of your home with splashbacks.