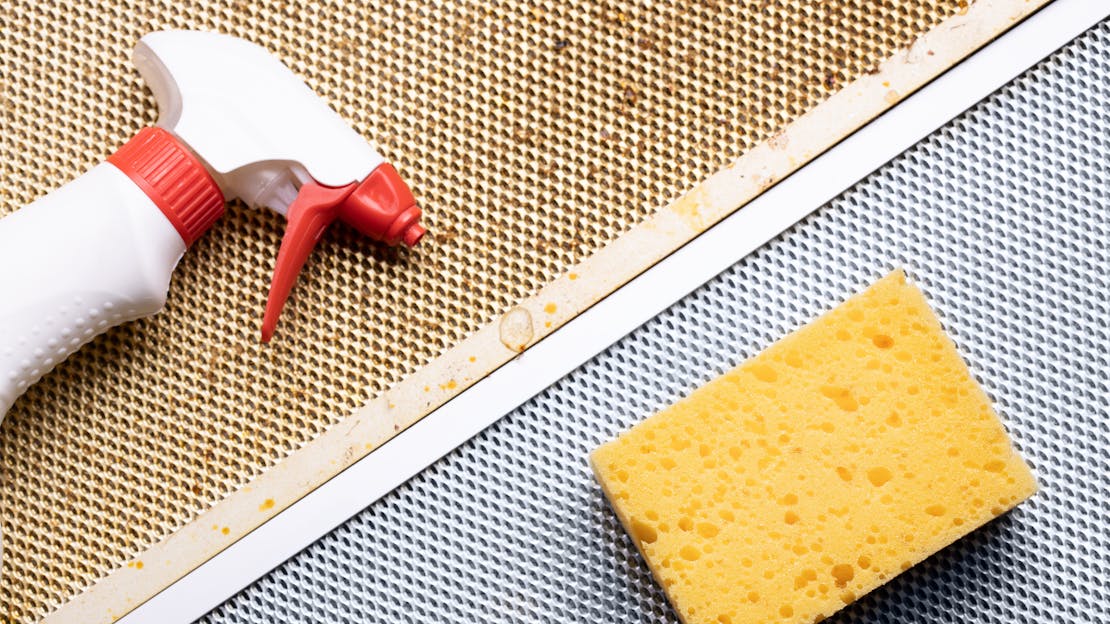 The Ultimate Guide to Keeping Your Cooker Hood Clean
Cooker hoods are an essential part of any kitchen, as they help to remove smoke, steam, and odours generated by cooking. However, they can be difficult to keep clean, as they are installed high up and can attract dust and grease. In this article, we'll explore the best ways to keep your cooker hood clean, including what cleaner to use, what cloth to use, how to keep on top of dust, how to clean the filters, and how to stop fingerprints on stainless steel hoods.
What Cleaner to Use
When cleaning your cooker hood, it's important to use a cleaner that's specifically designed for the job. Avoid using abrasive or harsh chemicals, as these can damage the surface of your hood. Instead, choose a gentle cleaner that's suitable for your hood's material, such as stainless steel or glass. You can find specialist cleaners for cooker hoods at most home stores or online. Cooker hoods are usually made from either or a combination of stainless steel and glass. Both surfaces have different styles of cleaners so it is very important to check the type of cleaner you are using and its compatibility with each material.
What Cloth to Use
When cleaning your cooker hood, it's important to use a soft, non-abrasive cloth that won't scratch the surface. Microfiber cloths are a great choice, as they are gentle on surfaces and can effectively remove grease and dirt. Avoid using paper towels or rough cloths, as these can scratch and damage your hood.
How to Keep on Top of Dust
Cooker hoods can attract dust and dirt over time, which can make them look dirty and unappealing. To keep on top of dust, simply wipe down your hood with a soft cloth or duster on a regular basis. This will help to prevent dust and dirt from building up, and will keep your hood looking clean and fresh.
What are cooker hood filters?
Most cooker hoods have filters that are designed to remove grease and odours from the air. These filters need to be cleaned or replaced on a regular basis, as they can become clogged with grease and dirt over time. If your cooker hood has a charcoal filter, it will need to be replaced periodically, as it can become less effective over time.
How to Clean the Filters
To clean your cooker hood filters, remove them from the hood and soak them in warm, soapy water for around 30 minutes. Use a soft brush to gently scrub away any grease and dirt, then rinse the filters thoroughly with clean water. Leave them to dry completely before replacing them in the hood.
How to Stop Fingerprints on Stainless Steel Hoods
Stainless steel cooker hoods can be prone to fingerprints, which can make them look dirty and unappealing. To prevent fingerprints, simply wipe down your hood with a soft, dry cloth after use. If fingerprints do appear, use a specialist stainless steel cleaner to remove them. A drop of baby oil after a clean and rubbed into the stainless steel can help prevent those fingerprints coming back.
Keeping your cooker hood clean is essential for maintaining a clean and hygienic kitchen. By using the right cleaner, cloth, and techniques, you can ensure that your hood looks great and performs at its best. Regular cleaning and maintenance of your filters will also help to keep your cooker hood working effectively, and will help to prevent the build-up of grease and dirt over time. By following these simple steps, you can keep your cooker hood looking and performing great for years to come.
Cooker Hood Buying Guides - Helping you choose the right cooker hood
With your brand new oven and hob in place, completing your amazing kitchen setup requires a sleek cooker hood. However, with the overwhelming array of options available, finding the perfect one can be challenging. Our comprehensive guide will empower you with knowledge about all things cooker hoods, boosting your confidence when making the right selection.
From understanding the different types and features to exploring installation options and maintenance tips, this comprehensive guide will equip you with the knowledge to transform your kitchen into a truly captivating and odour-free haven.

Within this comprehensive guide, we will delve into the various types, features, installation options, and maintenance tips for integrated cooker hoods, enabling you to make an informed choice and enhance your kitchen into a fresher, more enjoyable environment.

Easily attached to the ceiling and located in the centre of your kitchen, our island cooker hoods here at MyAppliances make a real statement in your home.

Looking for a designer cooker hood? You've come to the right place! Our sleek yet stylish cooker hoods offer all the features you'd expect from a luxury item like this, without the luxury price tag.

Our Chimney Cooker Hoods can make a great focal point in your kitchen and really add some flare, with a great choice of colours and sizes.

Our Curved Glass Cooker Hoods provide a stylish and practical addition to your kitchen. Available in a wide range of sizes, these hoods will look cool in any location.

Our Angled Glass Cooker Hood design enables you to maximise the space available in your kitchen. Available in a wide range of sizes and colours this hood offers performance and quality at affordable prices.

In this comprehensive guide, we'll explore different types, materials, benefits, and installation processes, empowering you to make informed choices and enhance the beauty and functionality of your home with splashbacks.