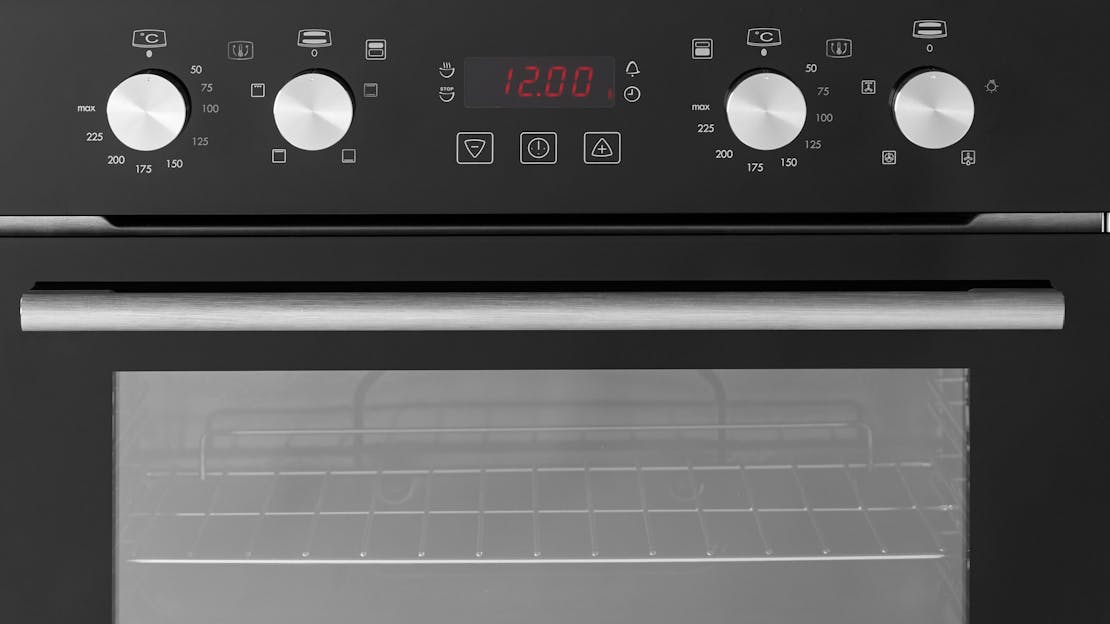 Double Oven Buying Guide
Our double ovens will make light work of all your meals, offering a striking appearance, chunky controls and handy programmers. Want some more information? Simply check out our convenient buyers' guide below for all the details you'll need ahead of purchase.
What sizes are available?
Whether you're looking to kit out a large kitchen, or you have a compact space to fill, you'll find a double oven to suit your requirements here on the site.
Our double ovens vary in size depending on whether you are looking for a built in or built under appliance. At either 72cm in height or 90cm in height we have the size for you depending on the size of your housing unit.
What colours are available?
Got a contemporary-styled kitchen? Or perhaps your taste is more traditional? Either way, we're certain our neutral double ovens, in a stylish black glass finish, will effortlessly slot into your decor.
The designs are made to ensure that they match any of our other appliances, so if you are looking to kit out your kitchen, you need to look no further than MyAppliances for everything you need.
How does the appliance perform?
With an energy rating of A, our double ovens here at MyAppliances offer up to 12 functions to ensure cooking your evening's meals is easy work.
What's more, there's also an LED programmer, and you're unlikely to run out of cooking space thanks to these spacious appliances.
The main cavities are multifunction ovens and being true fan means they heat up quickly and there is no need for any extensive preheating, perfect if you are very hungry and don't want to wait! The top cavities are conventional with a grill which is ideal for browning your meals or for making a quick and easy snack.
How is the appliance installed?
Giving maximum capacity in a busy kitchen, this convenient appliance offers excellent value for money.
The double ovens need to be wired in using a 32 amp fused spur unit and we do recommend your oven is fitted by a professional person.
We do not offer an installation service however if you are looking for someone suitably qualified in your local area, please try here www.myappliances.net/installation
More buying guides
If you're after a great value, functional and practical single oven, you've certainly come to the right place. Here at MyAppliances we stock an extensive range.

Welcome to the comprehensive guide on electric ovens! Whether you're a passionate home cook or someone who simply enjoys preparing delicious meals, this guide is here to provide you with valuable insights into the world of electric ovens.

A pyrolytic oven is a self-cleaning appliance that utilises high temperatures to incinerate food residue and grease, eliminating the need for manual scrubbing. During the cleaning cycle, which reaches temperatures as high as 400 to 500 degrees Celsius, the oven locks its door and converts organic matter into ash. This process effectively removes stubborn stains, baked-on spills, and grease from the oven's interior, including walls, racks, and the door.

When it comes to buying a new oven, the options can seem overwhelming. With over 20 different types of ovens available, each with unique features and functionalities, it can be difficult to determine which one is right for you.