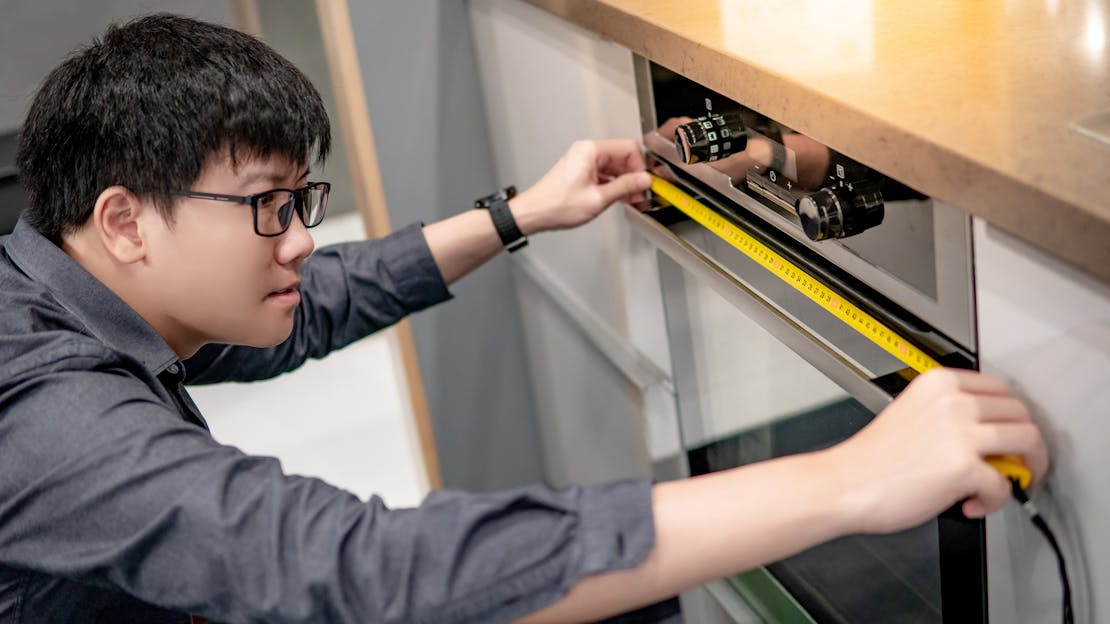 Single Oven Measurement Guide
How to measure
Are you in the market for a brand-new oven and feeling absolutely thrilled about it? Now, the only thing left to do is ensure that it fits flawlessly into your kitchen. Fortunately, there's no need to fret because our comprehensive measuring guide is here to provide you with all the information you need to achieve that ideal fit for your kitchen space.

What size is a single oven housing?
Most single ovens will fit in a standard single oven housing.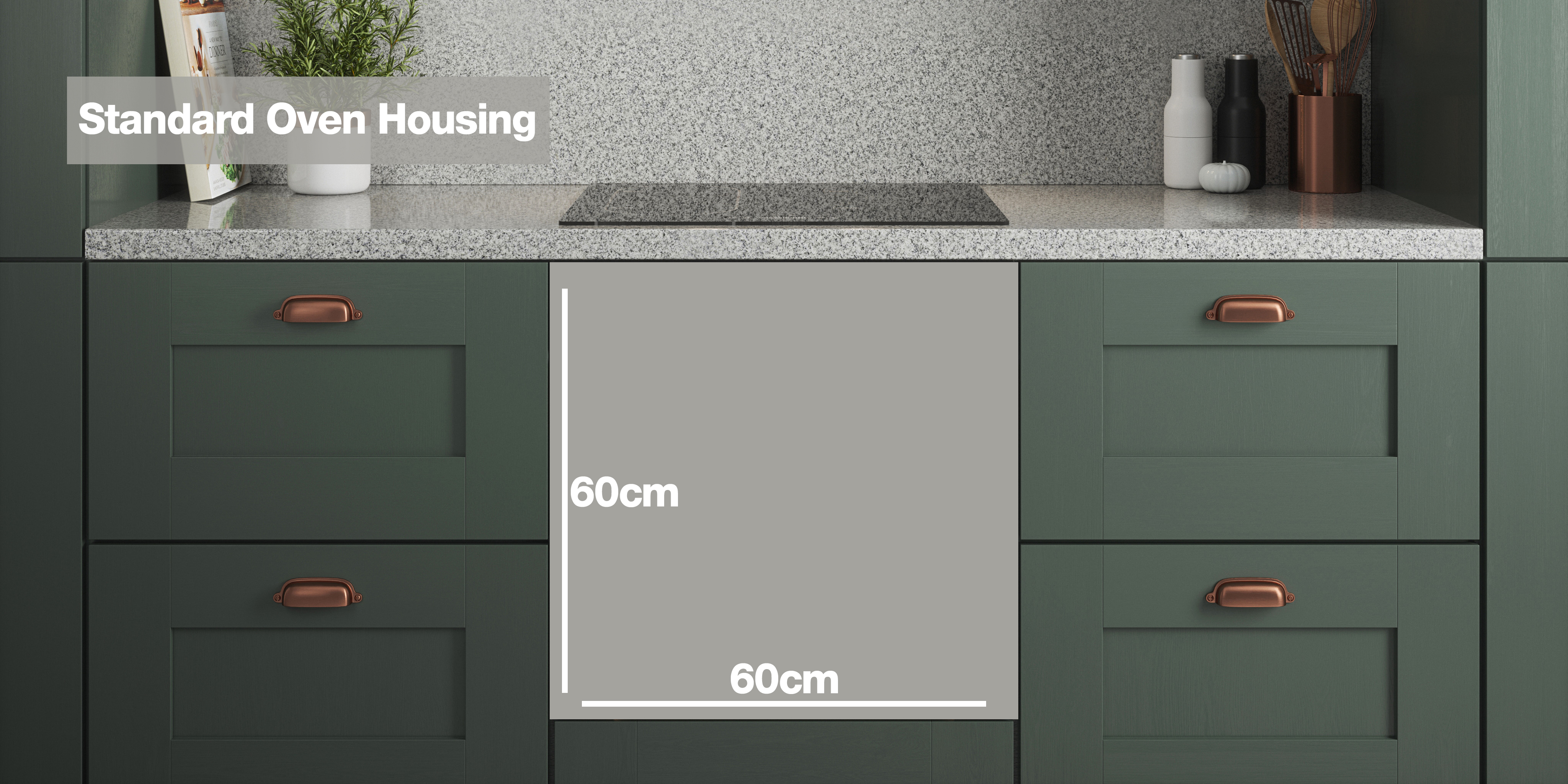 The internal width for an oven housing will measure approximately 56cm as space at each side is required to secure the oven to the cabinet.

What size is a standard single oven?
The typical width of a single oven is approximately 59.5cm, while the standard height of the oven is also around 59.5cm.
Single ovens vary in depth, so it's important to allocate additional space for any gas pipes if you have them.
Frequently asked questions
Will a 60cm oven fit in a 60cm gap?
In short, yes, a 60cm oven should fit snugly in a 60cm gap. This is because ovens labelled as 60cm wide are typically slightly narrower than the stated measurement in practicality. Specifically designed to slide effortlessly into a standard 60cm space, 60cm ovens leave a small margin of a few millimetres on either side.
Can any oven be installed with a gas hob?
If you have a gas hob above your oven, it's best to buy a model with a sloping back.
Are single ovens a standard size UK?
Width and height are standard across most models. You only need to measure the depth of your space, especially if you have any obstructions at the back of the oven housing such as gas pipes.
Oven Buying Guides - Helping you choose the right oven
At the core of every home lies the kitchen, with the oven taking centre stage. This essential appliance is relied upon and used daily, underscoring the significance of selecting the right one. The multitude of options in terms of style, size, and functions can be daunting. To simplify the process, we have created practical guides that will help you determine precisely what to look for. By following these guides, you can confidently choose an oven that caters to your cooking needs and aligns with your lifestyle.
Welcome to the comprehensive guide on electric ovens! Whether you're a passionate home cook or someone who simply enjoys preparing delicious meals, this guide is here to provide you with valuable insights into the world of electric ovens.

A pyrolytic oven is a self-cleaning appliance that utilises high temperatures to incinerate food residue and grease, eliminating the need for manual scrubbing. During the cleaning cycle, which reaches temperatures as high as 400 to 500 degrees Celsius, the oven locks its door and converts organic matter into ash. This process effectively removes stubborn stains, baked-on spills, and grease from the oven's interior, including walls, racks, and the door.

If you're after a great value, functional and practical single oven, you've certainly come to the right place. Here at MyAppliances we stock an extensive range.

Our double ovens will make light work of all your meals, offering a striking appearance, chunky controls and handy programmers. Want some more information? Simply check out our convenient buyers' guide below for all the details you'll need ahead of purchase.

When it comes to buying a new oven, the options can seem overwhelming. With over 20 different types of ovens available, each with unique features and functionalities, it can be difficult to determine which one is right for you.