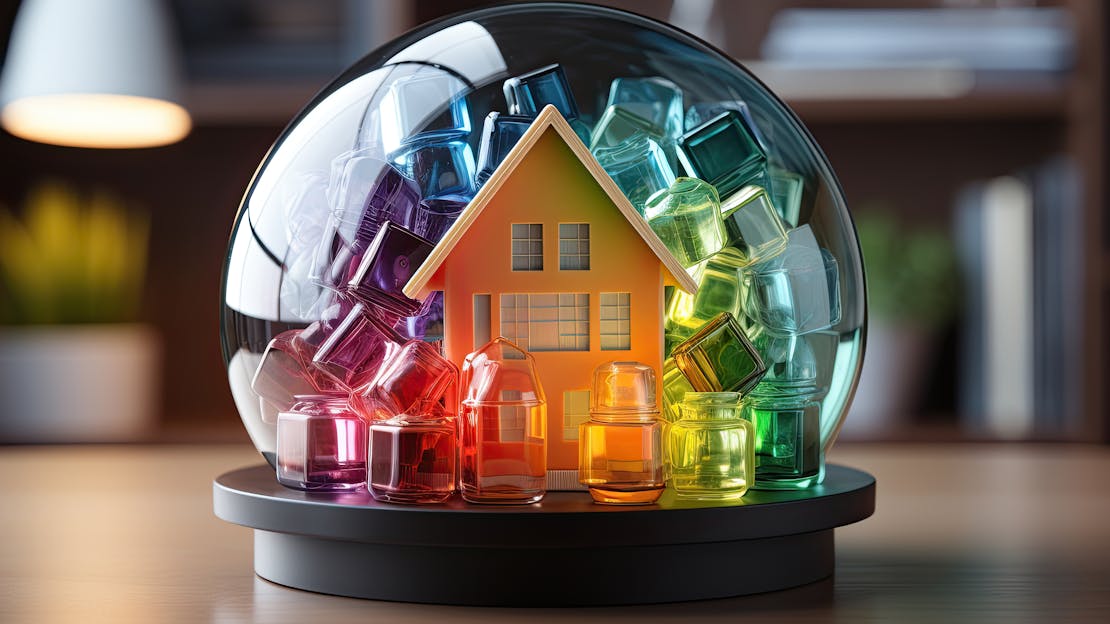 New Energy Ratings for Appliances in the UK: A Brighter, Greener Future
The energy label has been a mainstay of appliances and products for more than 25 years. It's supported consumers and professional buyers in the searching and choosing of energy efficient products, and helped manufacturers and retailers develop more innovative and efficient products.
Due to increased demand for more environmentally friendly options, the energy that products use has reduced. This meant that the old labelling scheme - ranging from A+++ to G - had become less effective. This made it more difficult for consumers to identify the most efficient products.
Why do the new ratings seem so low?
Don't worry, this doesn't mean your household appliances are any less efficient than before, they are just rated slightly different. The new label system also makes it much harder for appliances to be A or B rated, meaning that these categories on our site and many others will seem bare to begin with.
Under the new energy rating scale, products that were once classified as A+++, are now likely rated B or C. A++ is now classified as D or E, and A+ will find themselves F or G rated.

This will motivate brands and inventors to create new appliances which are more eco-friendly than ever before. Understandably, the new system has much stricter requirements to avoid changes to the scale within the near future.
Inevitably, in today's constantly changing world, the top energy classes will fill up once again in the coming years.
What changed?
New Energy Efficiency Labels:
The familiar A+++ to G scale was being replaced with a simpler A to G scale, eliminating the '+' symbols. This change was intended to reduce confusion and make it easier for consumers to compare energy efficiency across different products.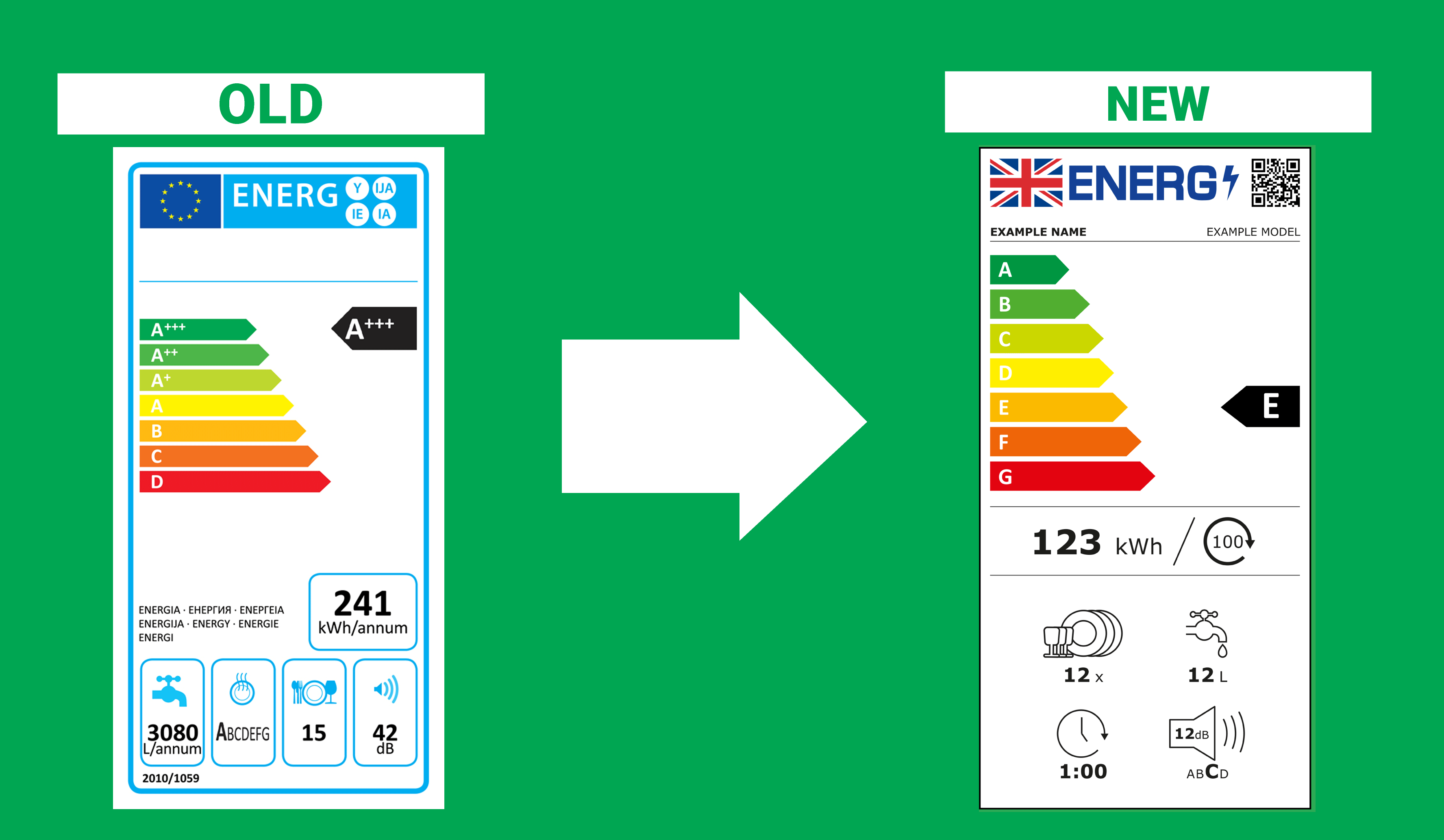 QR Codes:
Energy labels were required to include QR codes that consumers could scan to access additional information about the product's energy consumption and other relevant details. This digital feature was aimed at providing more detailed and up-to-date information.
Updated Icons:
The labels were updated with new icons to provide quick visual cues about the appliance's energy consumption. For example, icons indicating energy consumption during use, noise levels, and water consumption for appliances like washing machines and dishwashers.
Additional Information:
Labels were expected to provide more information about the estimated annual energy consumption and cost of running the appliance, helping consumers make more informed choices.
Rescaling of Categories:
The energy efficiency categories were recalibrated to reflect the latest technological advancements. This meant that some appliances previously rated as A+ or A++ might now fall into lower categories due to the stricter energy efficiency standards.
Labels for Smart Appliances:
Energy labels were also extended to cover smart appliances. These labels would provide information on the energy consumption of the appliance during standby or networked standby modes.