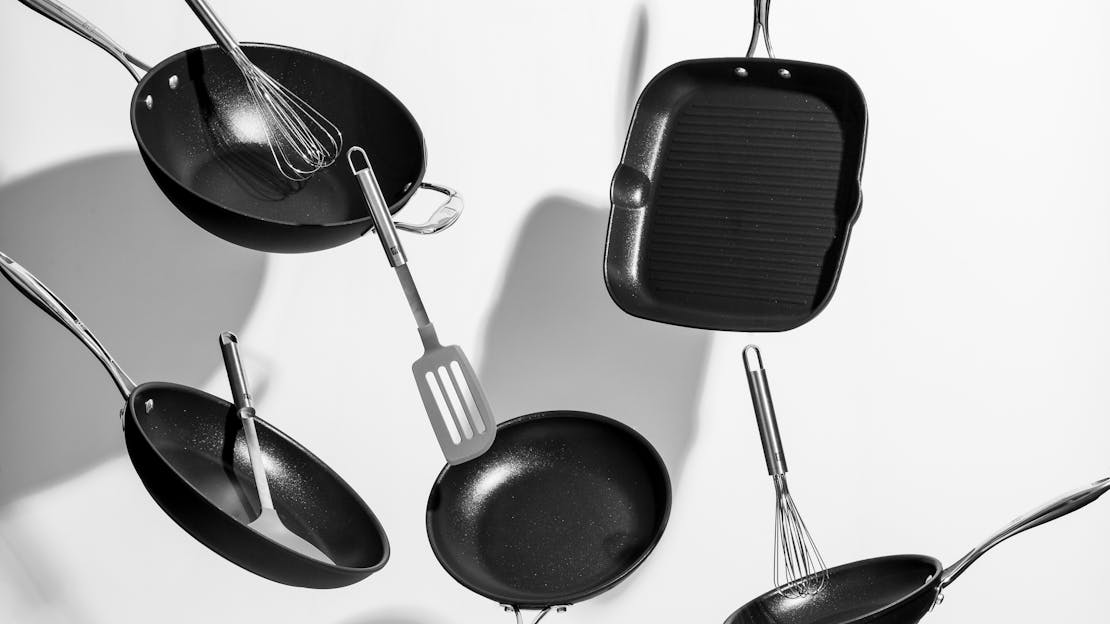 Which type of pans should I use on an induction hob?
When using an induction hob, it's essential to choose cookware that is compatible with this type of hob. Induction hobs work by generating an electromagnetic field that directly heats the cooking vessel, so the cookware must have magnetic properties for it to work effectively. Here are the types of pans you should use on an induction hob:
Ferromagnetic stainless steel: Look for cookware made of stainless steel with a magnetic base. Most modern stainless steel pans are suitable for induction cooking, but some cheaper ones may not have the necessary magnetic properties.

Cast iron: Cast iron cookware works exceptionally well on induction hobs due to its magnetic properties. Cast iron pans are known for their excellent heat retention and even heating.

Enamel-coated cookware with a magnetic base: Some enamel-coated pans also have a magnetic base, making them suitable for induction cooking. Check the manufacturer's instructions to ensure they are compatible.

Induction-ready cookware: Many manufacturers now produce cookware explicitly designed for induction cooking. These pans will have a label or symbol indicating their compatibility with induction hobs.
To test if your existing cookware is compatible with induction, you can use a magnet. If the magnet sticks to the bottom of the pan, it should work on an induction hob.
Remember that the bottom of the cookware must make full contact with the induction hob's surface for efficient heating. Pans with warped or uneven bottoms may not work as effectively.
Avoid using cookware made of non-magnetic materials like aluminium, copper, or glass, as they will not work on induction hobs unless they have a special magnetic layer added to the base.
Using the right cookware will not only ensure optimal performance but also prevent damage to the induction hob. It's always a good idea to consult the user manual of your specific induction hob for further guidance and recommendations.
More hob guides and advice
If you're in the market for a new hob, it's worth considering an induction hob. Induction hobs offer a range of benefits over traditional gas and electric hobs, from energy efficiency to precise temperature control. In this article, we'll explore what induction hobs are, how they work, and why you should consider purchasing one for your kitchen.

Electric hobs have been a staple in kitchens for decades, and for good reason. They're easy to use, reliable, and offer a range of features that make them an excellent choice for home cooks. In this article, we'll explore what electric hobs are, how they work, and who should consider purchasing one for their kitchen.

When it comes to choosing the right hob for your kitchen, the options can be overwhelming. With different types of hobs available, each with their own benefits and drawbacks, it can be difficult to know which one is right for you. In this article, we'll explore the differences between gas, electric and induction hobs, and help you make an informed decision about which hob to buy.