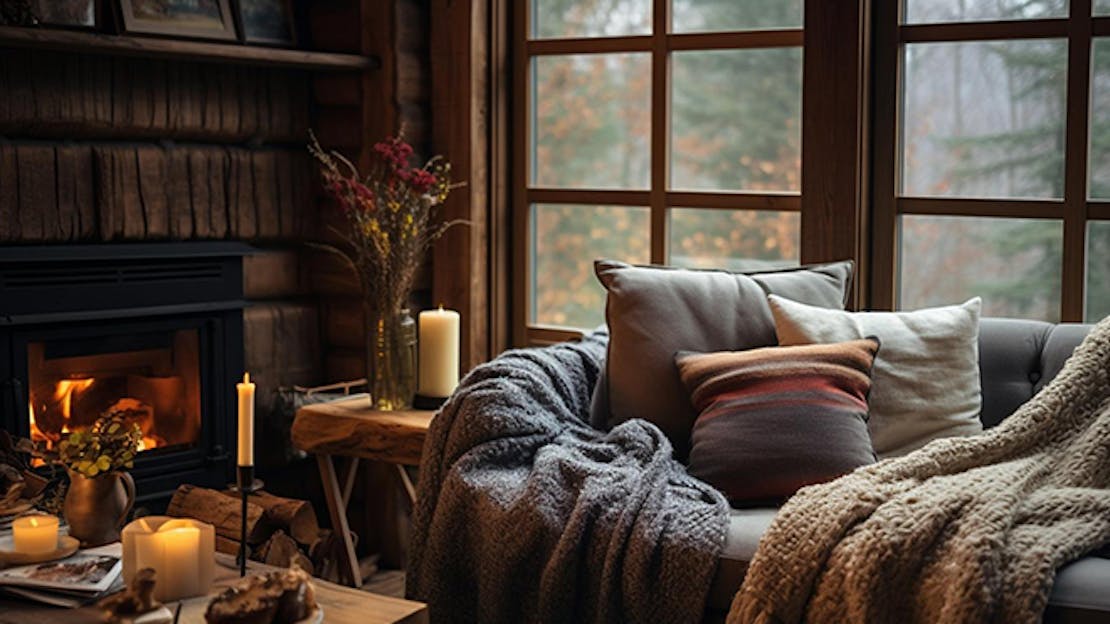 Five Tips for a Cosier Home this Christmas
Christmas is on the way, with mere weeks to go until 25 December. If creating a cosy ambience in your home is on your agenda ahead of the arrival of Santa, we've compiled some top tips to help you do just that. Read on…
Choose Comforting Scents
Whether you're a fan of candles, reed diffusers or oil burners, comforting, warming scents will help you create a perfectly cosy ambience this autumn and winter.
Think vanilla, cinnamon and even gingerbread fragrances and treat yourself – and your space – to a candle. Alternatively, you could introduce a host of autumnal scents to your home with a DIY 'simmer pot' recipe.
Add a mix of ingredients to a pan – you'll find some ideas here – and let it gently bubble away, before turning off the heat completely and allowing the scent to gradually waft around your home.

This is a great idea if you're about to welcome guests, or if your house is on the market and you've a stream of potential buyers scheduled in to look around.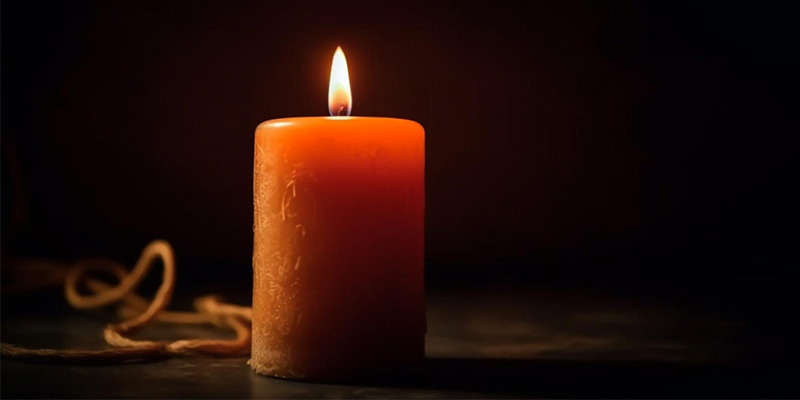 Bake!
Another simple way to bring some comforting scents into your space is to bake! The warm glow of the oven will add extra cosiness to your home, too.

Whip up your favourite cakes, muffins or cookies and enjoy both the chance to tuck into them (and the aromas that will undoubtedly occupy your kitchen).
Crank Up the Fire
It's an obvious one but feeling warm equals feeling cosy – and we have plenty of electric fireplaces here at My Appliances that will look great in your space. You'll find them on the clearance section of our site and each one will bring a warm glow to your living room or dining area, while keeping you (and your guests) toasty warm this autumn and winter.
This Innocenti ART90007 42-inch pedestal mounted Curva electric fire is available with a £60 saving. It's designed to elevate the look and feel of any room in your home, while offering a powerful heat output of 1400W and 100% heat efficiency. It quickly warms up any space, too, helping you save money on your energy bills.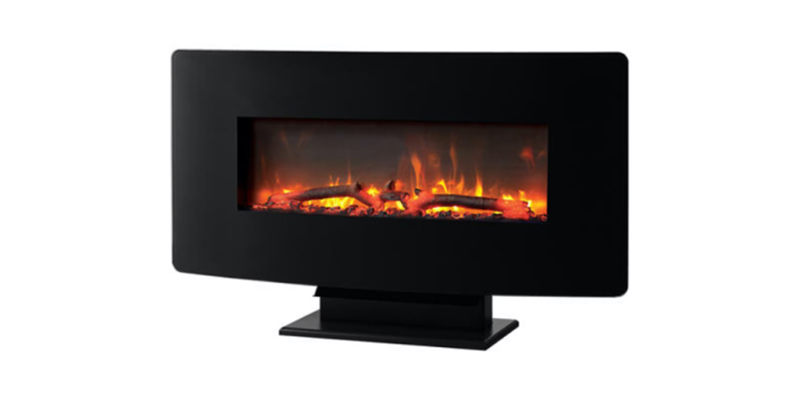 Select a Warming Colour Palette
If your home is due a refresh, the easiest way you can add warmth to your sanctuary is, you guessed it, by incorporating warming colours into the space. We're talking orange, peach, taupe, terracotta – and if you're feeling bold – yellow.
This could mean simply swapping a few of your old accessories and home trinkets (vases and other decorative items) for warmer-coloured versions. Do this in time for Christmas and enjoy the cosy ambience over the festive season, in the new year and beyond.
Experiment with Texture
Add well-chosen textures and prints to your space and you'll easily warm up any given room. Plush-looking velvet throw cushions or cosy fleece blankets are the perfect complement to your electric fireplace.
Buy cushions and throws in some of the colours outlined above and you're onto a winner.
Until next time…
Electric Fire Buying Guides

The cost of operating an electric fire depends on several factors, including the wattage of the fire, local electricity rates, and how frequently and for how long you use it. In this guide we cover some things to consider.

Electric Fire Buying Guides

The requirements for an electric fire can vary depending on factors such as safety standards, but this guide will cover some general considerations.

Electric Fire Buying Guides

This guide equips you with essential insights. We'll delve into the mechanics of electric fires, their advantages, installation guidance, safety considerations, and more.

Electric Fire Buying Guides

With winter well and truly in full swing, your thoughts will have already turned to how best to heat up your house. From central heating to log burners and everything in between, there are a host of options when it comes to staying toasty at home.