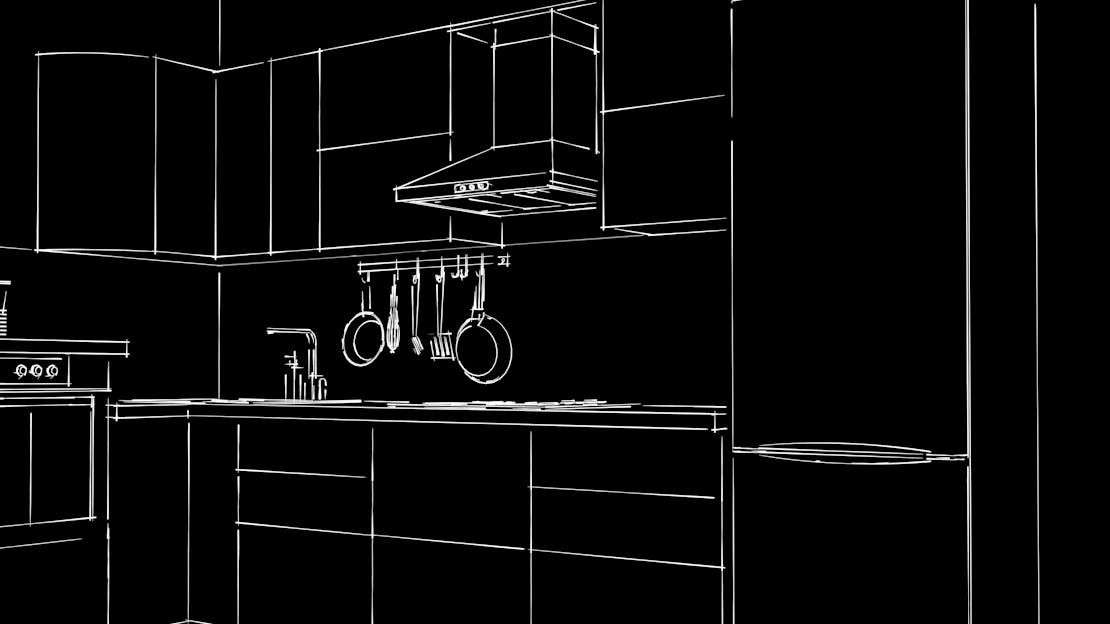 How Far Above the Hob Should the Cooker Hood Be?
Selecting the right cooker hood is just one piece of the puzzle; positioning it correctly is equally vital. The height at which the cooker hood is placed above your hob can influence its effectiveness, safety, and the overall aesthetics of your kitchen. Let's delve into the optimal heights and the factors affecting this crucial decision.
1. The Basics of Cooker Hood Height:
At its core, the height recommendation hinges on the type of hob you have:
Gas Hobs: Given the open flame and the heat it produces, there's a greater distance required between the hob and the cooker hood. Generally, the minimum distance recommended is 750mm, but it can vary based on the gas hob's size and power.
Electric Hobs: Electric hobs, which include induction and ceramic types, typically need a distance of at least 650mm between the hob and the hood. Again, always refer to specific manufacturer guidelines.
2. Why Does Height Matter?
Efficiency: Too high, and the cooker hood may struggle to extract all the steam, smoke, and odours effectively. Too low, and it could become a hindrance while cooking and potentially even pose a fire risk with a gas hob.
Safety: Particularly with gas hobs, a hood positioned too low could be subjected to excessive heat, risking damage or even a fire hazard.
Comfort: An optimally placed hood ensures that you have enough headspace and visibility while cooking, making the process comfortable and enjoyable.
3. Consider the Room's Dynamics:
Ceiling Height: For kitchens with unusually high or low ceilings, you may need to adjust the cooker hood height accordingly. Remember, it's about maintaining that balance between efficiency and accessibility.
Air Circulation: In larger, more open kitchens, you might be able to afford a slightly higher hood placement, especially if complemented by good natural ventilation.
4. Aesthetic and Design Considerations:
While functionality is paramount, aesthetics shouldn't be neglected. The cooker hood can be a focal point in many kitchens, and its placement can influence the room's visual balance

Are you interested in purchasing a new cooker hood? Check out or extensive range and get free delivery today!
Cooker Hood Buying Guides - Helping you choose the right cooker hood
With your brand new oven and hob in place, completing your amazing kitchen setup requires a sleek cooker hood. However, with the overwhelming array of options available, finding the perfect one can be challenging. Our comprehensive guide will empower you with knowledge about all things cooker hoods, boosting your confidence when making the right selection.
From understanding the different types and features to exploring installation options and maintenance tips, this comprehensive guide will equip you with the knowledge to transform your kitchen into a truly captivating and odour-free haven.

Within this comprehensive guide, we will delve into the various types, features, installation options, and maintenance tips for integrated cooker hoods, enabling you to make an informed choice and enhance your kitchen into a fresher, more enjoyable environment.

Easily attached to the ceiling and located in the centre of your kitchen, our island cooker hoods here at MyAppliances make a real statement in your home.

Looking for a designer cooker hood? You've come to the right place! Our sleek yet stylish cooker hoods offer all the features you'd expect from a luxury item like this, without the luxury price tag.

Our Chimney Cooker Hoods can make a great focal point in your kitchen and really add some flare, with a great choice of colours and sizes.

Our Curved Glass Cooker Hoods provide a stylish and practical addition to your kitchen. Available in a wide range of sizes, these hoods will look cool in any location.

Our Angled Glass Cooker Hood design enables you to maximise the space available in your kitchen. Available in a wide range of sizes and colours this hood offers performance and quality at affordable prices.

In this comprehensive guide, we'll explore different types, materials, benefits, and installation processes, empowering you to make informed choices and enhance the beauty and functionality of your home with splashbacks.