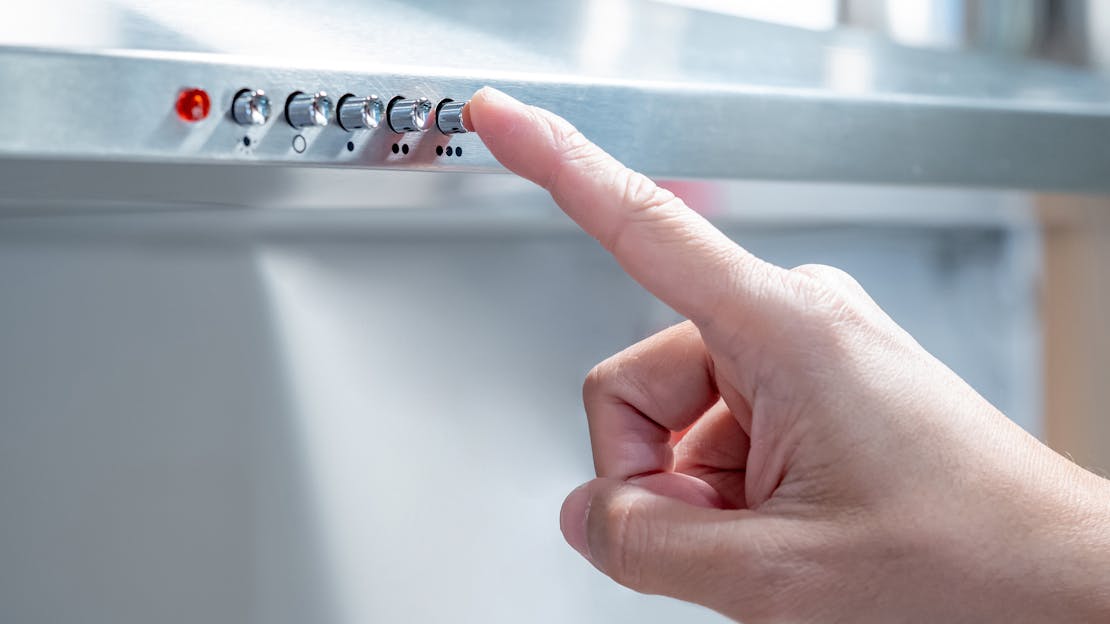 A Guide to Choosing the Right Cooker Hood for Your Kitchen
Cooker hoods are an essential part of any kitchen, as they help to remove smoke, steam, and odours generated by cooking. However, with so many different types of cooker hood styles available, it can be difficult to know which one is right for your kitchen. In this article, we'll explore the different types of cooker hood styles available, including downdraft cooker hoods, island hoods, visor hoods, and integrated hoods. We'll also explain why it's worth paying extra for a designer hood, and what the different shapes of cooker hood mean.
Types of Cooker Hood Styles Available
There are several different types of cooker hood styles available, including wall-mounted, island, downdraft, visor, and integrated. Wall-mounted hoods are mounted on the wall above the hob, while island hoods are mounted on the ceiling above a kitchen island. Downdraft hoods are installed below the work surface, and rise up when needed. Visor hoods are attached to the bottom of a cabinet above the hob, while integrated hoods are concealed within a cabinet.
What is a Downdraft Cooker Hood
Downdraft cooker hoods are an innovative and stylish option that offers a modern and unobtrusive look in the kitchen. They are designed to be installed in the work surface behind the hob, and can be raised up when needed to extract smoke and odours. Downdraft hoods are particularly well-suited to open-plan kitchens, as they offer a sleek and minimalist design that doesn't disrupt the flow of the room.
When to use an Island Hood
Island hoods are a popular option for kitchens with a central island or range. They are mounted on the ceiling above the island, and offer powerful extraction to remove steam and smoke from the cooking area. Island hoods come in a range of styles and designs, from sleek and minimalist to bold and statement-making.
When to Use Visor or Integrated Cooker Hoods
Visor hoods and integrated hoods are both great options for small kitchens, as they take up minimal space and can be concealed within a cabinet or attached to the bottom of a cabinet. Visor hoods are ideal for kitchens with limited wall space, while integrated hoods are perfect for those who want a seamless and unobtrusive look in their kitchen.
Why It's Worth Paying Extra for a Designer Hood
Designer hoods offer a range of benefits, including high-quality materials, advanced technology, and a unique and stylish design. They are often made from premium materials, such as stainless steel or glass, and feature advanced features such as quiet operation and energy-efficient motors. A designer hood can be a statement piece in your kitchen, adding both style and functionality.
What the Different Shapes of Cooker Hood Mean
The shape of your cooker hood can affect both its performance and its style. Angled hoods are great for kitchens with low ceilings, while box hoods offer a minimalist and modern look. Curved hoods are perfect for kitchens with a softer and more organic feel, while chimney hoods offer a bold and statement-making design.
Choosing the right cooker hood for your kitchen can be a challenging task, but with the right knowledge, you can make an informed decision that will enhance both the style and functionality of your kitchen. By considering factors such as style, performance, and features, you can choose a cooker hood that perfectly complements your cooking space.
Cooker Hood Buying Guides - Helping you choose the right cooker hood
With your brand new oven and hob in place, completing your amazing kitchen setup requires a sleek cooker hood. However, with the overwhelming array of options available, finding the perfect one can be challenging. Our comprehensive guide will empower you with knowledge about all things cooker hoods, boosting your confidence when making the right selection.
From understanding the different types and features to exploring installation options and maintenance tips, this comprehensive guide will equip you with the knowledge to transform your kitchen into a truly captivating and odour-free haven.

Within this comprehensive guide, we will delve into the various types, features, installation options, and maintenance tips for integrated cooker hoods, enabling you to make an informed choice and enhance your kitchen into a fresher, more enjoyable environment.

Easily attached to the ceiling and located in the centre of your kitchen, our island cooker hoods here at MyAppliances make a real statement in your home.

Looking for a designer cooker hood? You've come to the right place! Our sleek yet stylish cooker hoods offer all the features you'd expect from a luxury item like this, without the luxury price tag.

Our Chimney Cooker Hoods can make a great focal point in your kitchen and really add some flare, with a great choice of colours and sizes.

Our Curved Glass Cooker Hoods provide a stylish and practical addition to your kitchen. Available in a wide range of sizes, these hoods will look cool in any location.

Our Angled Glass Cooker Hood design enables you to maximise the space available in your kitchen. Available in a wide range of sizes and colours this hood offers performance and quality at affordable prices.

In this comprehensive guide, we'll explore different types, materials, benefits, and installation processes, empowering you to make informed choices and enhance the beauty and functionality of your home with splashbacks.