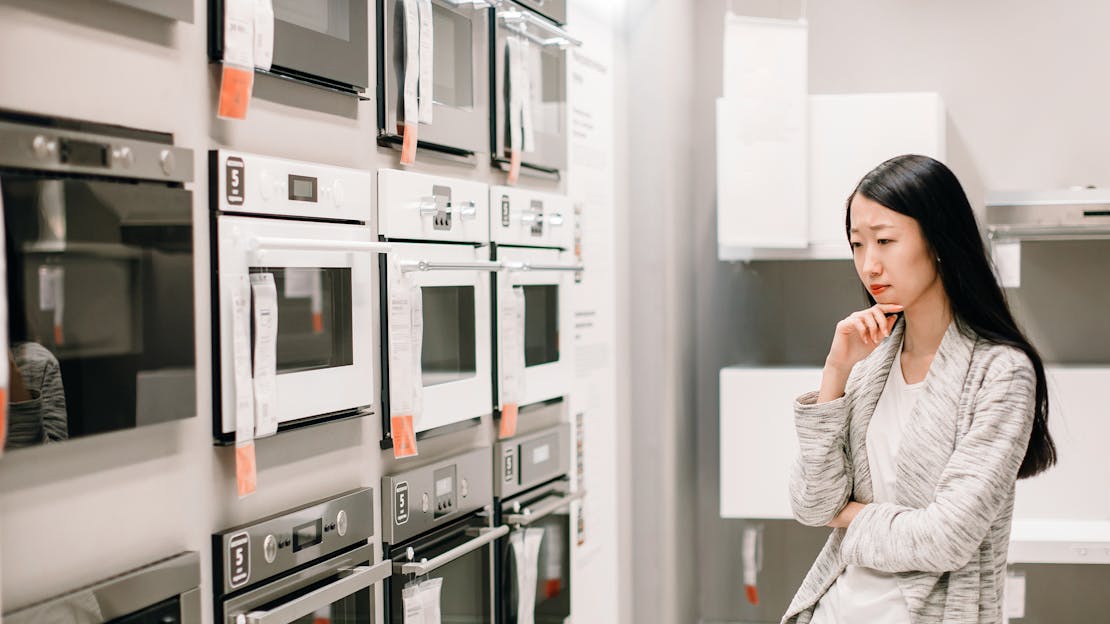 Oven Types: A Comprehensive Guide to Choosing the Right Oven for Your Home
When it comes to buying a new oven, the options can seem overwhelming. With over 20 different types of ovens available, each with unique features and functionalities, it can be difficult to determine which one is right for you.

Oven Capacity: Single vs. Double Ovens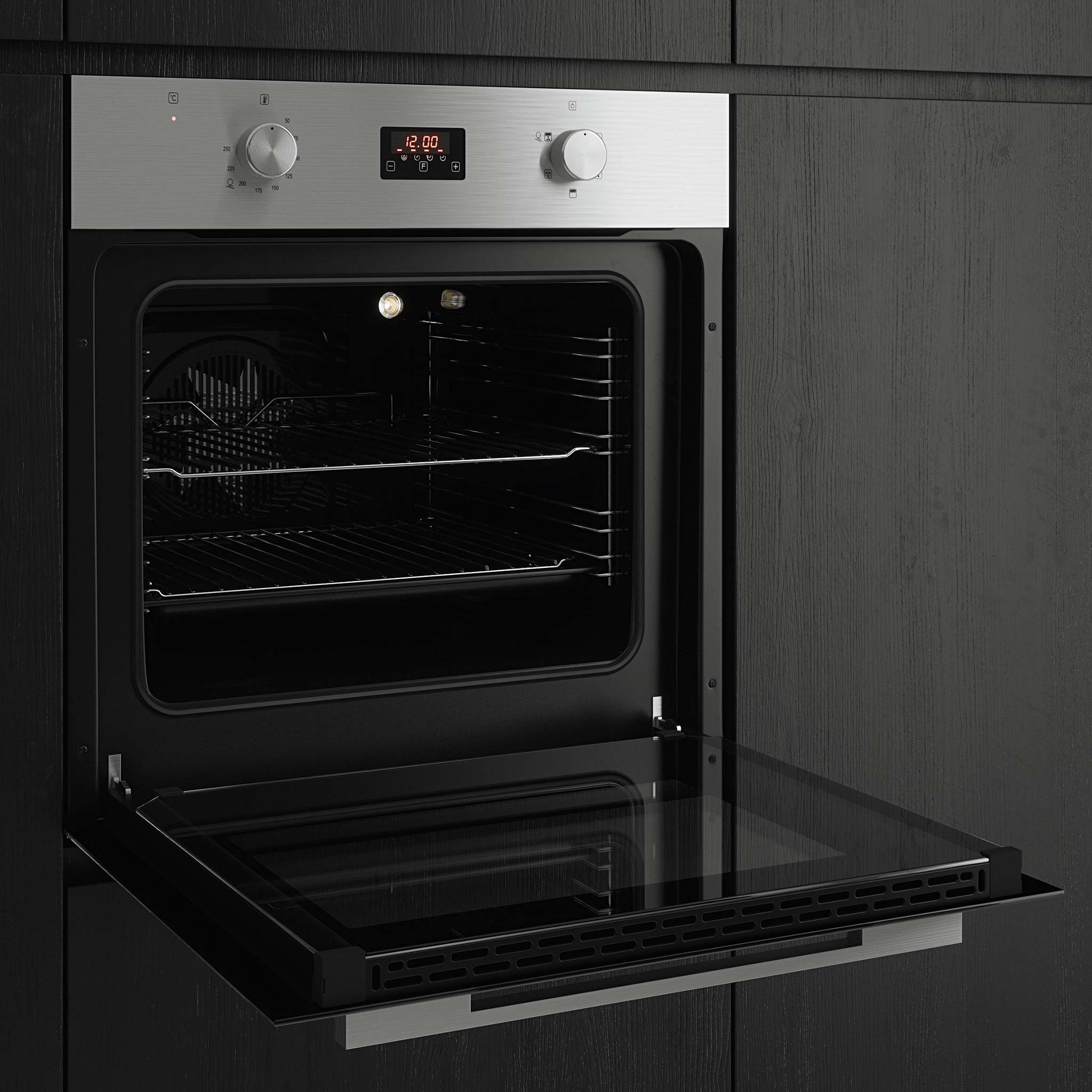 The first decision you'll need to make is whether to choose a single or double oven. A single ovenis a suitable option for those who cook for themselves or a small family, while a double oven is ideal for those who frequently cook for large groups or host dinner parties.
Additionally, your cooking style will also play a role in determining the best oven capacity for you. If you like to cook dishes that require different temperatures, a double oven may be the better option as it provides separate cooking spaces.
Fuel Types: Gas vs. Electric Ovens
The availability of energy services in your home may dictate whether you choose a gas or electric oven. However, if you have the choice, it's important to consider the advantages and disadvantages of each option. Gas ovens often have their heat source at the bottom, providing a wider range of temperatures in the cavity. This can be beneficial if you need to cook food at slightly different temperatures. On the other hand, electric ovens warm up quicker and offer more precise thermostatic control, making them a great option for busy cooks.
When it comes to conventional ovens, also known as convection ovens, you'll have plenty of options regardless of whether you choose a gas or electric oven. However, if you have the choice, an electric fan-assisted oven is generally considered a better option than a gas oven.
As a homeowner, it is important to consider the long-term implications of your appliance choices, particularly in light of the increasing cost of fuel and the impending discontinuation of gas appliance supplies in 2030. By carefully considering the longevity of your property, you may want to consider transitioning to electric appliances.
Heating Method: Fan vs. Convection Ovens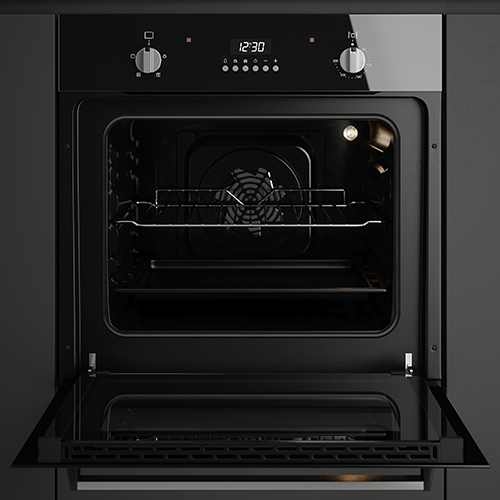 Another important consideration when choosing an oven is the heating method. A traditional oven has a heating element at the bottom, which can create hot and cold spots in different parts of the oven. This can make it difficult to cook different foods that require the same, even heat, or to achieve the same bake quality across multiple items.
On the other hand, fan-assisted ovens offer a stable temperature throughout the oven due to the fan that evenly distributes hot air. This is great if you're looking to cook multiple dishes at the same temperature or if you need to cook one large item evenly.
Oven Features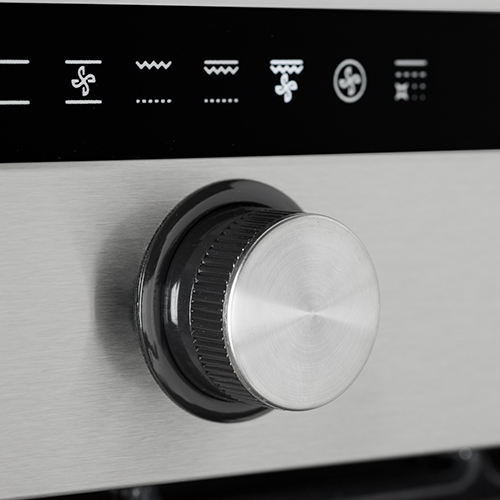 In addition to the basic functionalities, many modern ovens come with a range of additional features that are worth considering. For example, a self-cleaning oven (also known as a pyrolytic oven) takes the stress out of cleaning by heating the oven to over 400 degrees and burning any dirt or grease to ash.
The oven door is another feature to consider. Depending on the location of your oven, a door that opens downwards may cause an obstruction. If you choose a side-opening door, some ovens will allow you to choose which side it hinges open, which can be beneficial in a compact kitchen.
Oven Styles
When planning your kitchen design, it's important to consider the style of the oven. Built-in ovens are often a focal point in the kitchen, so it's crucial to choose one that complements the overall look you're going for. Options include touch controls for a seamless all-glass finish or ergonomic controls for a more dimensional look.
Pairing Your Oven with Additional Appliances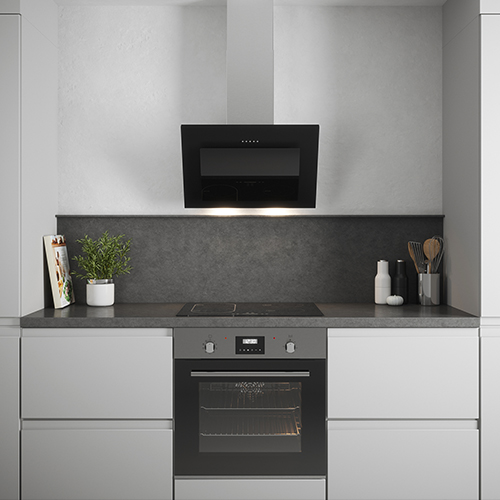 When shopping for a new oven, you may also want to consider adding other cooking appliances such as a warming drawer, microwave oven, or compact steam oven. These additional appliances may affect the type of oven you need. For example, if you have a household filled with dawdlers, a warming drawer will keep your meals hot until everyone is ready to eat. A steam oven is a healthy option for cooking food, maximising the nutrients and reducing the need for unhealthy additives.
In conclusion, choosing the right oven for your home is a personal decision that depends on your cooking needs, energy services, cooking style, and kitchen design. A fan-assisted electric oven is a great option for those who want to cook functional food quickly, while a double oven provides more cooking freedom and capacity. Consider the additional features and appliances you may want to pair with your oven to ensure you make the best choice for your home.
The Importance of Single Oven Capacity: A Guide for Buyers
Welcome to our guide on the importance of single oven capacity. If you're in the market for a new oven, one of the key things to consider is the size of the oven cavity. The capacity of your oven can make a huge difference to your cooking experience, so it's important to understand what it means and how it affects your choices. In this article, we'll explore the ins and outs of oven capacity and help you make an informed decision.
What is Oven Capacity and How is it Measured?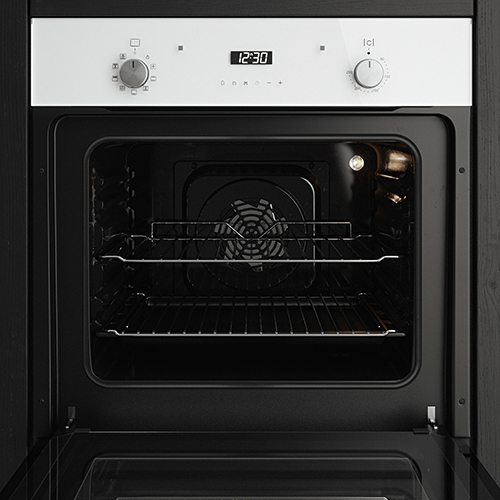 Oven capacity refers to the size of the interior cooking space. It is measured in litres or cubic feet and is an indication of how much food can be cooked in the oven at any one time. It's important to note that oven capacity doesn't just refer to the physical size of the oven, but also the usable space inside it. This means that a larger oven may not necessarily have a greater capacity than a smaller one.
Why Oven Capacity Matters in Real Life?
Oven capacity is an important factor to consider because it affects the types of dishes you can cook, how many dishes you can cook at once, and the cooking time. If you're cooking for a large family or entertaining guests, a larger oven capacity can be a real game-changer. It allows you to cook multiple dishes at once, which saves time and makes meal preparation more efficient.
In addition, oven capacity can determine the size of dishes that can be cooked in the oven. If you frequently cook large items like turkeys or roasts, you'll want an oven with a larger capacity to accommodate them. Conversely, if you only cook small items like pizzas or casseroles, a smaller oven capacity may be sufficient.
Factors that Affect Oven Capacity
There are several factors that can affect oven capacity, including oven size, shape, and heating element placement. In general, larger ovens will have a greater capacity than smaller ones. However, the shape of the oven cavity can also impact capacity. Some ovens may have a deeper or wider cavity than others, which can affect the amount of usable space inside the oven.
In addition, the placement of the heating elements can also impact oven capacity. Some ovens have heating elements that are located in the ceiling or walls of the oven, which can reduce the usable space inside. Other ovens have heating elements that are located at the bottom of the oven, which can provide more space for cooking dishes.
Choosing the Right Oven Capacity for Your Needs
When choosing the right oven capacity for your needs, it's important to consider your cooking habits, family size, and the types of dishes you typically cook. If you frequently cook large meals or entertain guests, a larger oven capacity may be ideal. However, if you only cook small items or have a smaller family, a smaller oven capacity may be sufficient.
To help you determine the right oven capacity for your needs, consider the size of the dishes you typically cook and the number of dishes you need to cook at once. You can also use a chart to guide you in selecting the right oven capacity for your needs.
In Summary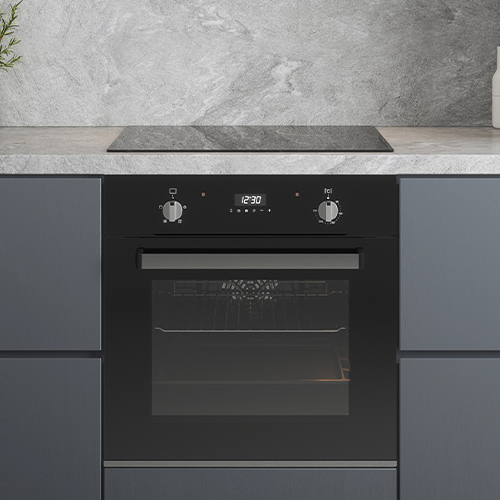 Oven capacity is an important factor to consider when purchasing a single oven. By understanding what oven capacity is, why it matters in real life, and the factors that affect it, you can make an informed decision and choose the right oven capacity for your needs. We hope that this guide has been helpful in your search for a new oven!
More buying guides
If you're after a great value, functional and practical single oven, you've certainly come to the right place. Here at MyAppliances we stock an extensive range.

Welcome to the comprehensive guide on electric ovens! Whether you're a passionate home cook or someone who simply enjoys preparing delicious meals, this guide is here to provide you with valuable insights into the world of electric ovens.

A pyrolytic oven is a self-cleaning appliance that utilises high temperatures to incinerate food residue and grease, eliminating the need for manual scrubbing. During the cleaning cycle, which reaches temperatures as high as 400 to 500 degrees Celsius, the oven locks its door and converts organic matter into ash. This process effectively removes stubborn stains, baked-on spills, and grease from the oven's interior, including walls, racks, and the door.