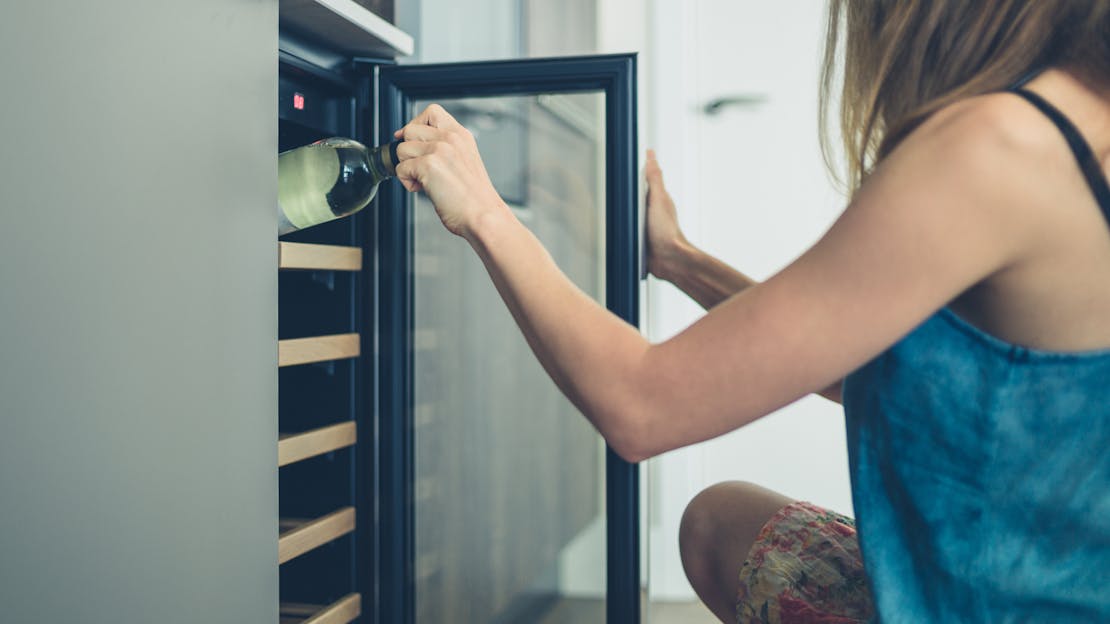 Wine Cooler Buying Guide
If you're serious about wine or love to entertain, a wine cooler is the answer and means that you can store collections of various sizes.
Our coolers for red, rose, white wine, champagne or cava. Choose an appliance that suits your wine tastes and storage needs - Too warm and the wine will age too quick; too cool and sediment can appear and flavours are not released from the wines. Storing wine in the right conditions ensures that it matures properly, so you can always enjoy a perfect glass of your favourite Chardonnay, Cabernet or bubbly.
Running a wine cooler can be a little more expensive than running a conventional refrigerator due to the glass fronted doors.
Todays modern coolers have digital temperature controls so that you can easily see what temperature has been set without opening the door. Impress your friends with one of our exciting new wine coolers.
What sizes are available?
We have a variety of wine coolers that hold a different amount of bottles - Our wine coolers hold 7 bottles, 18 bottles, 24 bottles and 46 bottles. They range from 15cm to 60cm in height so you can choose the size most suitable for your kitchen.
What colours are available?
Here on the site in either a black glass or stainless steel finish, you really will find it difficult to come to a decision on which of our stylish and functional wine coolers to opt for.
The shelves are either chrome/silver chrome or wooden depending on the finish you choose.
How does the appliance perform?
Each of our wine coolers is different, with a wealth of arying features.
All have either push buttons or mechanical temperature control system and either a Red LED or an Analogue display. All the range cookers have either soft internal lights or LED internal lights.
Depending on the type of wine cooler you choose, will determine the temperature range, they range anything between 5 and 22 degrees. Our Dual Zone Wine Coolers allow you to chill your white wine as well as keep your red wine at the optimum temperature, at the same time!
How is the appliance installed?
Many of our wine coolers are freestanding but also designed to be built in and can be connected using a 13AMP plug however we do recommend that your appliance is installed by a suitably qualified person.
Do consult your handy users' manual before you get going, though, and make sure you use a trusted professional when it comes to installation, too.